Your Guide to Finding the Best DUI Attorney in Lake County, Illinois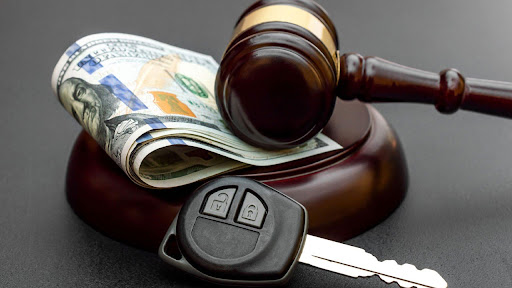 Navigating through the intricate legal landscape after a DUI charge can be daunting and confusing. The implications of a DUI conviction can be severe and long-lasting, affecting your personal and professional life significantly. Hence, seeking the assistance of a competent DUI attorney becomes indispensable. Jerald Novak & Associates, leading DUI and criminal defense attorneys in Lake County, Illinois, present this guide to help you find the best legal representation.
Understanding the Implications of a DUI Charge
The consequences of a DUI charge in Illinois are far-reaching. Apart from potential imprisonment, fines, and license suspension, a DUI conviction can leave a permanent mark on your record. It can jeopardize future employment prospects and even hike your insurance premiums. Professional representation by a seasoned DUI attorney can significantly enhance your chances of a favorable outcome.
Why Do You Need a DUI Attorney?
Being charged with a DUI is not just a legal problem - it's a complex situation that affects your life on multiple levels. This is why you require a DUI lawyer. A DUI attorney possesses comprehensive knowledge of the state's DUI laws and the local court system. Their expertise allows them to dissect your case meticulously, identify any discrepancies or errors in the police report or sobriety tests, and develop a solid defense strategy tailored to your unique situation.
Moreover, a skilled attorney is also an adept negotiator. They can argue for reduced charges, plea bargains, or alternative sentencing options, ultimately minimizing the impact of the conviction on your life. They can navigate the court proceedings efficiently, ensuring that your rights are protected throughout the process.
Qualities to Consider When Selecting a DUI Attorney
When searching for a DUI attorney, focus on the following key factors:
Experience and Specialization: An attorney specializing in DUI cases and with significant experience in handling them will understand the complexities involved and be up-to-date with changes in DUI laws.
Local Expertise: An attorney familiar with the local court system, the judges, and the prosecution can leverage this knowledge to your advantage.
Reputation: Reviews and testimonials can offer insights into an attorney's reputation. A well-respected attorney can often negotiate more effectively with the court and prosecution.
Transparency and Communication: Your attorney should explain potential strategies, outcomes, and fees clearly. Open and frequent communication is crucial.
Why Choose Jerald Novak & Associates?
At Jerald Novak & Associates, we tick all these boxes. Our firm is one of the leading DUI and criminal defense law firms in Lake County, Illinois. Jerald Novak, our chief attorney, is a highly respected figure in the Illinois legal community with over 30 years of experience.
As a dedicated DUI attorney, Jerald Novak has an intimate understanding of DUI laws and has successfully defended numerous clients. His familiarity with the local court system, judges, and prosecution equips him with a unique perspective, which he uses to develop robust defense strategies.
At Jerald Novak & Associates, we believe in transparency and open communication. We explain the DUI process, potential outcomes, and our fees upfront. Our team is always available to answer your queries and keep you updated on your case's progress.
Conclusion
A DUI charge can be a challenging experience, but remember, you don't have to face it alone. The right legal representation can make a significant difference in the case outcome. When you choose Jerald Novak & Associates, you're choosing a team that's committed to fighting for your rights and working tirelessly for the best possible outcome. If you or a loved one is facing a DUI charge in Lake County, Illinois, reach out to Jerald Novak & Associates for a consultation today.