Understanding Illinois DUI Laws: Expert Insights from Jerald Novak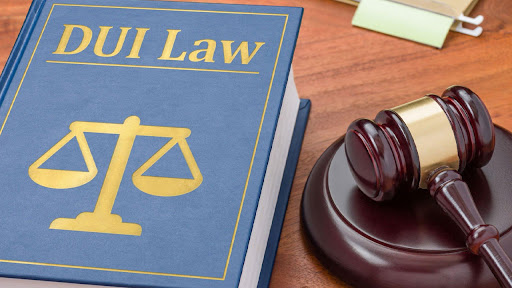 Being charged with a DUI (Driving Under the Influence) in Illinois can lead to serious consequences, from hefty fines to jail time. With the state's stringent DUI laws, understanding the legal landscape is crucial to navigate through such charges effectively. Jerald Novak & Associates, leading DUI and criminal defense attorneys based in Grayslake, Illinois, provide expert insights into Illinois DUI laws.
Illinois DUI Laws: A Brief Overview
In Illinois, drivers with a blood-alcohol concentration (BAC) of 0.08% or higher are considered impaired under the law. However, even if your BAC is under the limit, you can still be charged if the police believe you're impaired due to alcohol or drugs. Illinois also has a Zero Tolerance Law for drivers under 21, meaning any trace of alcohol can lead to a DUI charge.
Consequences of a DUI Charge
The consequences of a DUI (Driving Under the Influence) charge can be severe and vary widely based on the jurisdiction, the driver's previous convictions, and the specifics of the incident. However, some common consequences may include
Legal Repercussions: These can include fines, imprisonment, probation, community service, and mandatory alcohol or drug education programs. The severity of these penalties generally increases with subsequent offenses.
License Suspension or Revocation: Most jurisdictions will suspend or revoke the driver's license for a certain period following a DUI conviction. This period usually increases with subsequent offenses.
Insurance Consequences: DUI convictions often lead to a significant increase in car insurance premiums. Some insurance companies may even decline to renew the policy after a DUI conviction.
Employment Consequences: Certain jobs, particularly those involving driving, may be closed to individuals with a DUI conviction. Additionally, potential employers may view such a conviction negatively, affecting job prospects.

Permanent Criminal Record: A DUI conviction typically results in a permanent criminal record, which can affect various aspects of life, including employment and housing opportunities.

Installation of Ignition Interlock Device: In some cases, the court may order the installation of an ignition interlock device on the offender's vehicle. This device requires the driver to submit a breath sample before the engine will start.
Why Choose Jerald Novak & Associates?
With extensive experience in handling DUI cases in Lake County, Grayslake, and Gurnee, Jerald Novak & Associates have a deep understanding of Illinois DUI laws and the local court system. Jerald Novak, the chief attorney, has been specializing in DUI defense for over three decades, making him one of the most experienced attorneys in this field in Illinois.
Jerald Novak's approach goes beyond the one-size-fits-all strategy. He examines each case minutely, considering its unique aspects, and devises a customized defense strategy. His astute understanding of local DUI laws and long standing professional relationships within the court system often works to his client's advantage.
Conclusion
Facing a DUI charge in Illinois can be stressful and overwhelming, given the strict DUI laws and potential repercussions. However, with the right legal guidance and representation, you can effectively navigate through the process. Jerald Novak & Associates, with their impressive track record and profound understanding of Illinois DUI laws, stand ready to assist you.
If you or a loved one find yourself grappling with a DUI charge in Lake County, Grayslake, or Gurnee, reach out to Jerald Novak & Associates. Allow their expertise and dedication to serve you towards achieving the best possible outcome.