Navigating DUI Charges in Lake County: Jerald Novak's Proven Strategies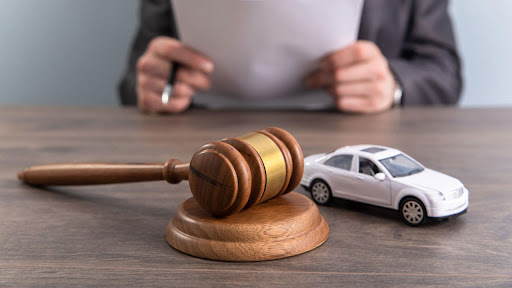 Being charged with a DUI (Driving Under the Influence) can be an overwhelming and distressing experience. The legal system can be complex and intimidating, especially for those unfamiliar with it. At Jerald Novak & Associates, we understand the intricacies of DUI cases and have honed proven strategies that help our clients navigate these turbulent times.
Based in Lake County, Jerald Novak & Associates specializes in DUI and DWI (Driving While Intoxicated) defense, as well as broader criminal defense. With our deep understanding of Illinois laws and extensive courtroom experience, we work diligently to provide our clients with robust legal representation.
Understanding DUI Charges
In Illinois, DUI charges can have severe consequences. These may include hefty fines, license suspension, increased insurance rates, mandatory alcohol education programs, and even imprisonment. The severity of the punishment usually depends on whether it's your first offense or a repeated one, and the circumstances surrounding the incident.
With this in mind, it's crucial to approach a DUI charge with seriousness and to engage professional legal counsel. Remember, a charge is not a conviction. There are ways to challenge a DUI charge effectively, and that's where the expert legal representation of Jerald Novak & Associates comes in.
Proven Strategies
As a veteran DUI & DWI attorney, Jerald Novak uses a host of proven strategies when defending clients. The cornerstone of our approach is an exhaustive investigation of the case's specifics, leaving no stone unturned.
We closely scrutinize the arrest procedures and ensure that the law enforcement officers acted within their legal bounds. Any evidence obtained illegally can be contested in court. This includes verifying whether the traffic stop was lawful, the field sobriety tests were administered correctly, and the breathalyzer used was properly calibrated and maintained.
We also consider the client's health and physical condition at the time of the arrest. Certain medical conditions, medications, and even dietary factors can affect blood alcohol concentration (BAC) readings and mimic signs of intoxication. We work with medical experts to explore these possibilities.
Representation Beyond the Courtroom
At Jerald Novak & Associates, our services extend beyond the courtroom. We recognize the stress and anxiety that come with DUI charges. Thus, we provide our clients with the necessary support and resources to handle these challenges.
Everyone, in our opinion, deserves to be represented fairly and justly.
We guide clients through administrative hearings related to license suspensions and help them understand the possible repercussions on their insurance. Our aim is to ensure our clients feel informed and supported at every step of the process.
Fighting for Your Rights
Ultimately, our primary goal is to protect our client's rights and fight for the best possible outcome. Everyone, in our opinion, merits fair and just representation.. Every case is unique, and we tailor our defense strategies to each client's specific situation. Whether it's your first offense or you've been charged before, we're committed to providing a robust defense.
Take the First Step
Navigating DUI charges in Lake County doesn't have to be a daunting process. With Jerald Novak & Associates by your side, you can be confident in having experienced and dedicated representation. We have the knowledge, skills, and determination to challenge DUI charges effectively.
If you or a loved one has been charged with a DUI, take the first step toward your defense today. Contact Jerald Novak & Associates to learn how our proven strategies can work for your case.
Jerald Novak & Associates believes that a DUI charge is not the end but a hurdle that you can overcome. Let us help you navigate this challenging situation and move forward into a brighter future.
In conclusion, dealing with DUI charges can be complex and intimidating. However, with experienced and skilled legal representation like Jerald Novak & Associates, you can effectively navigate these charges. Utilizing proven strategies, we work tirelessly to protect your rights and aim for the best possible outcome. Remember, a DUI charge is a serious matter, but with the right legal counsel, it is a situation that you can manage and overcome.