Top Reasons to Hire Jerald Novak as Your Lake County DUI Attorney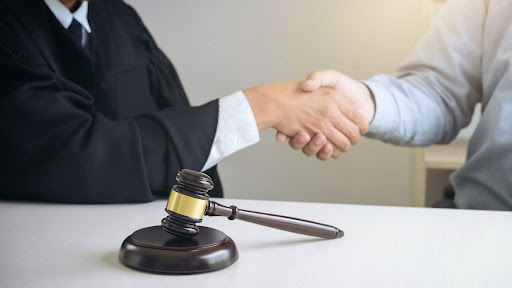 If you or a loved one is facing a DUI charge in Lake County, securing the services of an experienced and knowledgeable DUI defense attorney becomes a critical priority. Jerald Novak & Associates, a respected law firm with a specialization in DUI and DWI cases, stands as a beacon of hope in these challenging times. Offering unmatched representation and crafting potent defense strategies, they can significantly influence your case's outcome. With a dedicated focus on client needs, meticulous attention to detail, and an unyielding commitment to excellence, Jerald Novak & Associates can provide the robust defense required to navigate this serious legal matter.
Unmatched Experience and Expertise in DUI Law
Jerald Novak's practice is largely focused on DUI and DWI cases, providing him with an extensive understanding of the nuances of these laws. His knowledge, coupled with years of courtroom experience, sets him apart as one of Lake County's top DUI attorneys. With Jerald Novak as your defense attorney, you will have the advantage of having an expert who knows the ins and outs of DUI laws on your side.
Strategic, Client-specific Defense
No two DUI cases are identical, each presenting its unique set of challenges and circumstances. Jerald Novak & Associates are acutely aware of this fact and thus, build tailored defense strategies for every client they represent. They take the time to meticulously scrutinize each case, evaluate the particulars, and delve into every detail, no matter how minute. Armed with this comprehensive understanding, the team formulates an approach most likely to defend your rights successfully, mitigate potential penalties, and limit the long-term impact on your personal and professional life. They're not just your attorneys, they're your strategic partners in defense.
Insight into Prosecution Tactics
Jerald Novak's extensive experience extends beyond defense – he's also well-versed in the tactics that prosecutors use in DUI cases. His insight allows him to anticipate and counter the opposing side's strategies effectively, further strengthening your defense.
Exceptional Client Service
Beyond legal representation, Jerald Novak & Associates prioritize providing top-tier client service. They understand that dealing with a DUI charge can be stressful and confusing, and they're committed to offering their clients the support they need. From the moment you hire them, they will work tirelessly to keep you informed, answer your questions, and make the process as seamless as possible.
Proven Track Record
Jerald Novak has successfully represented numerous clients facing DUI charges in Lake County, demonstrating his ability to handle complex cases and achieve positive results. His impressive track record of reducing and even dismissing DUI charges speaks volumes about his proficiency as a DUI attorney.
Protecting Your Rights and Future
Jerald Novak & Associates don't just focus on the present – they consider the long-term implications a DUI charge could have on your life. From potential jail time to the impact on your career prospects and personal life, they aim to protect your rights and future by providing the best possible defense.
Conclusion:
Facing a DUI charge is a critical situation, and your choice of attorney can significantly influence the outcome of your case. Hiring Jerald Novak as your DUI defense attorney means having a dedicated, experienced, and knowledgeable professional who will fight tirelessly for your rights. With Jerald Novak & Associates, you can trust that you have the best defense team in Lake County on your side.
Don't let a DUI charge define your future. Contact Jerald Novak & Associates today for expert legal counsel and personalized defense strategies. The firm's commitment to excellence, proven success in DUI defense, and client-focused approach make them your best ally in this challenging time.