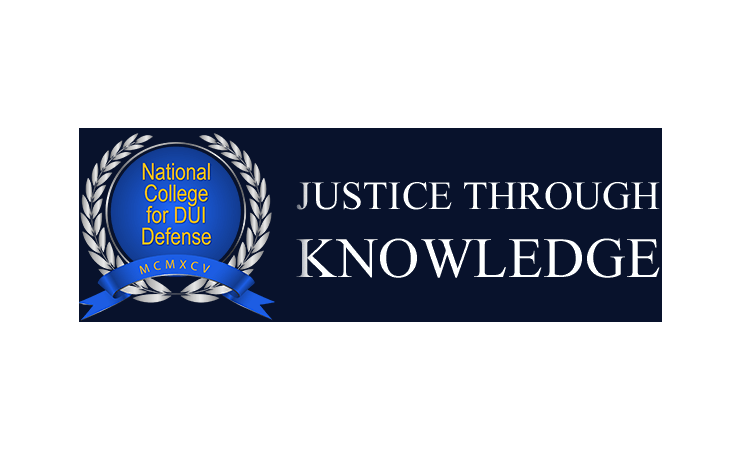 Jerry has been practicing law for 32 years. He is a member of the National College of DUI Defense, the Illinois Bar Association, and the Lake and DuPage County Bar Associations. Jerry is known for his magnanimous kindness. He once observed a rooky police officer get torn to shred on the stand. He asked that the officer meet him at his office and he trained him on some very important particulars. That police officer never forgot Jerry's kindness and his reputation for such is just an added bonus where he is known. Jerry recently shared his SFST expertise to public defenders at NCDD's most recent PD seminar in Chicago. Jerry is a solo practitioner, whose two long term assistants have been with him for a combined 24 years.
When asked what the NCDD means to him, Jerry said, "The NCDD means No One Can Defend DUI better! Joining the NCDD has exposed me to the best of the best attorneys, best DUI defense education, best DUI trial techniques and best DUI tactics. I have grown so much as a DUI defense practitioner since I have been a member. I am a leader in my area and my colleagues constantly come to me for help. I teach other lawyers SFSTs and cross examination techniques. When there's a tough case out there, my colleagues will tell the client to 'call Jerry Novak… he handles the impossible cases!'" Well Jerry, we at NCDD are proud of you and thank you for your passing the knowledge along! William Arthur Ward said, "Teaching is more than imparting knowledge. It is inspiring change." You inspire a lot of change for justice in this world Jerry Novak! Keep on doing what you do!
Review the entire article here, originally published by National College for DUI Defense
By Jerald Novak of Chicago, IL
---
Jerald Novak Law Firm, provides a Free initial consultation at our DUI & Criminal Defense firm. Call (847) 850-0267 to learn how our DUI & Criminal Defense attorney Jerald Novak, can help you! Call now!