Protecting Your Future: Jerald Novak's Expert DUI Legal Representation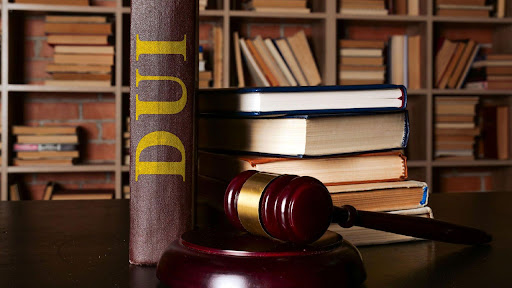 The repercussions of a Driving Under the Influence (DUI) charge can reach far beyond the immediate legal consequences, potentially affecting your personal life, career, and future. Understanding the complexities of such charges and how to navigate them can be daunting. That's where Jerald Novak & Associates, experts in DUI and DWI (Driving While Intoxicated) cases in Lake County, Illinois, come into play.
The Impact of DUI Charges
DUI accusations are a severe concern. Legal consequences can include substantial fines, license suspension, mandatory alcohol education programs, increased insurance rates, and possibly jail time. However, the impact can stretch beyond these legal repercussions. A DUI conviction can affect your employment opportunities, your relationships, and even your reputation. It's not just about the here and now; it's about protecting your future.
Your Future, Our Priority
At Jerald Novak & Associates, our approach is holistic. We don't just look at the legal implications of a DUI charge; we consider how it might affect your life in the long term. With this in mind, we fight not only for your immediate defense but also for your future. As specialists in DUI & DWI cases, we understand the specific laws and regulations related to these offenses in Illinois, using this knowledge to your advantage.
Challenging DUI Charges
One of the crucial aspects of handling a DUI case is challenging the charge itself. As experienced DUI attorneys, we know that several factors can affect the validity of a DUI charge, including the legitimacy of the traffic stop, the correct administration of field sobriety tests, and the calibration and maintenance of breathalyzer machines.
We rigorously investigate every case, analyzing the specific circumstances surrounding the arrest. If there are discrepancies, such as improper procedures followed by law enforcement officers, we don't hesitate to challenge them, aiming to achieve a reduction or even dismissal of charges.
Navigating License Suspension and Other Repercussions
A DUI charge often comes with a license suspension, which can significantly disrupt your life. At Jerald Novak & Associates, we assist our clients through administrative hearings related to license suspensions, fighting for your right to mobility.
Moreover, we provide guidance on other potential repercussions of a DUI charge, like impacts on your insurance. Our comprehensive legal services ensure that you're not alone in this process, providing you the support you need every step of the way.
Experienced Legal Representation
Jerald Novak & Associates boasts a proven track record in DUI and DWI cases. Our expert legal representation, rooted in extensive experience and deep knowledge of Illinois laws, helps safeguard your rights and protect your future.
Whether you're facing your first DUI charge or have been charged before, our tailored defense strategies provide you the robust representation you need. We firmly believe that everyone deserves fair and just representation and work tirelessly towards this goal.
Conclusion
When facing a DUI charge, it's essential to consider not only the immediate legal consequences but also how the charge may impact your future. This is why the expert DUI legal representation provided by Jerald Novak & Associates is so invaluable. We fight for your rights and work to protect your future, ensuring you receive the best possible outcome in your case.
If you or a loved one are facing a DUI charge, don't leave your future to chance. Trust Jerald Novak & Associates to guide you through this challenging time. With our expertise and determination, we'll strive to minimize the impact of the charge on your life and help you move forward confidently. Remember, a DUI charge is a serious situation, but with the right legal counsel, it's one you can navigate effectively and protect your future.