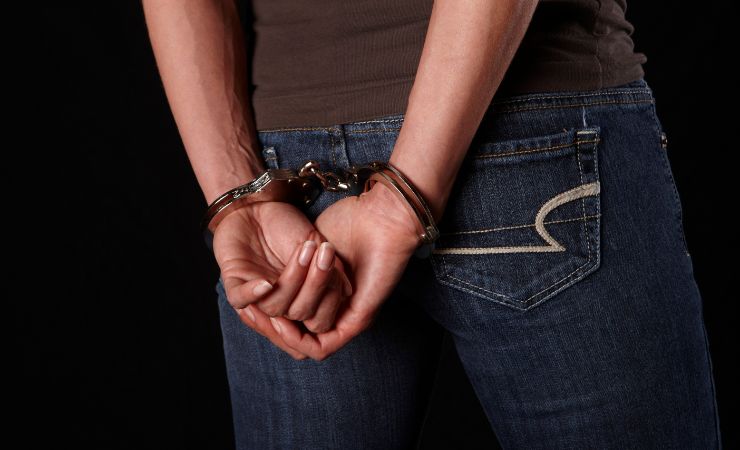 Getting arrested for being under suspicion of a DUI is a daunting event that should never be taken lightly. If you are convicted of the DUI, you are likely to experience life-long consequences that stretch beyond criminal punishments like fines and jail time. Having a DUI on your criminal record could negatively affect your future job options and the likelihood of getting approved for rental housing.
If you have been arrested for a DUI, and now face a potential conviction, you may be curious about any available options to remove a DUI from your criminal record. Even if the charges were dropped, or you were found not guilty of driving under the influence, the arrest will remain on your criminal record, potentially harming your reputation with employers or housing managers that see your application.
Illinois Expungement And Record Sealing
For some crimes, Illinois has created a sealing or expungement process that allows certain crimes to be removed from your record. If you expunge an arrest and/or conviction, the records with the local arresting police force and the FBI are completely destroyed. This makes it as though the crime never occurred, giving the person a second chance without having to deal with the issues created by having a criminal record of that crime.
Sealing a record makes it inaccessible to most of the general public, as it cannot be released without a court order. Law enforcement will still have access to these records, but they will not show up on most criminal background checks. It is important to note that neither process is automatic; it must be applied for if you meet the qualifications.
Illinois allows for a multitude of misdemeanor and felony convictions to be sealed. The only exceptions are:
DUI

Reckless driving (with limited exceptions)

Domestic battery

Sex crimes (except misdemeanor public indecency and prostitution)

Violations of orders of protection

Crimes under the Humane Care for Animals Act
If you are convicted of any of these crimes, the offense cannot be sealed or expunged from your record. Other eligible crimes can still be sealed or expunged, however.
Getting a DUI Expunged
Fortunately, you have some options for removing a DUI arrest from your record if it did not result in a conviction. If the DUI charges were dropped, the case was dismissed, or you were found not guilty, you are eligible to apply for an expungement or record sealing after the waiting period has passed. This removes the arrest from your record and prevents it from haunting you in your personal and professional life.
DUI Pardon
If you have been convicted of a DUI, you are ineligible for sealing or expunging your record. However, you are within your rights to ask the governor for a pardon. The governor has the legal authority to grant a pardon, but you will need to petition for the pardon and attend a hearing about your conviction. If granted, a pardon acts similarly to an expungement, and the conviction will be removed from your record.
Removing a DUI From Your Record
Whether you are seeking to remove an arrest from your record or planning to request a pardon from the governor, there are incredibly specific processes that you must follow. Incorrectly handling even a single step can invalidate your request and delay your potential clean record. An experienced Grayslake, IL, DUI attorney can help you build your case and create a strong argument for why your request should be granted. They can also ensure that the procedural steps are followed correctly, preventing any issues that could harm or delay your application.
FAQs
Q: Can a Misdemeanor DUI Be Expunged or Sealed in Illinois?
A: Illinois has implemented a strong expungement and record-sealing process that makes many different types of crimes eligible. However, DUI is one of the few exemptions from this rule. If you were convicted of a misdemeanor DUI, there is no option to apply for your record to be sealed or expunged. If you were arrested with no conviction, you are eligible to have your record sealed. The same applies to felony DUI charges.
Q: When Are You Eligible to Apply for an Expungement?
A: If you were arrested under the suspicion of driving under the influence but were not convicted, you can apply for the expungement immediately following a non-guilty verdict or once your charges are dismissed. Once the case is no longer pending, you can begin the expungement request process. An experienced DUI lawyer can examine your case and ensure that you apply as soon as you are able.
Q: Will I Need to Go to a Court Hearing?
A: The need to appear in court depends entirely on the county where you are applying for the expungement. Some counties will request for each case to be seen in court, some will only request a trial if there is an objection to your petition, and some will not require any court appearances. If you retain a DUI attorney, they can appear on your behalf during the court appearances, allowing you to avoid showing up for court.
Q: In What Instances Would an Objection Be Filed?
A: In most cases, an objection from the Illinois State Police means that you are ineligible for expungement per Illinois law. The State Attorney has the discretion to object on statutory grounds, the grounds that the request is ineligible, as well as discretionary grounds, such as your prior arrest history or the exact nature of the crime.
Q: How Do You Start the Process of Record Expungement?
A: You must first gather all pertinent information to support your request for expungement. This includes:
Once the information has been acquired, the next step is to fill out the appropriate documentation to officially start the process.
DUI Expungement With Illinois Attorneys
Jerald Novak & Associates can examine your case and determine the expungement routes open to you. Our caring and competent staff members are dedicated to finding the most positive outcome for your case and can work diligently to reach these potential solutions. If you are exploring your DUI expungement options, reach out to Jerald Novak & Associates today.
By Jerald Novak of Chicago, IL
---
Jerald Novak Law Firm, provides a Free initial consultation at our DUI & Criminal Defense firm. Call (847) 850-0267 to learn how our DUI & Criminal Defense attorney Jerald Novak, can help you! Call now!