Lake County DUI Defense: How Jerald Novak Can Protect Your Rights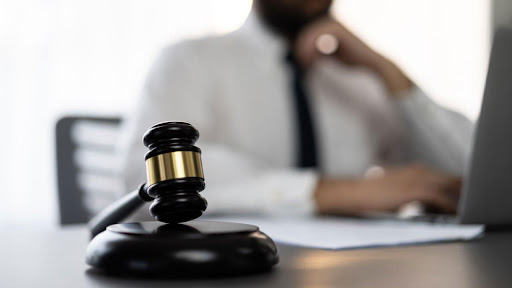 Navigating the aftermath of a DUI (Driving Under the Influence) charge can be daunting and stressful, especially considering the potential legal ramifications and lasting impact on your personal and professional life. Having an experienced, competent DUI attorney by your side can significantly help you steer this challenging course. As a leading DUI and criminal defense attorney in Lake County, Illinois, Jerald Novak & Associates is committed to protecting your rights and ensuring the best possible outcome for your case.
Understanding the Implications of a DUI Charge
In Illinois, a DUI charge can have severe implications. Apart from the immediate penalties like hefty fines, potential jail time, and license suspension, a DUI conviction may also result in a permanent criminal record. It can influence future employment opportunities, raise insurance premiums, and affect your overall reputation. In light of these serious repercussions, it's paramount to have skilled legal representation.
The Importance of Hiring a Lake County DUI Defense Attorney
Navigating the legal system can be intimidating and complex, especially when facing severe charges like DUI. However, with the dedicated DUI defense of Jerald Novak & Associates, you can face your charges with confidence.
If you need a strong, dedicated, and experienced DUI defense attorney in Lake County, don't hesitate to contact Jerald Novak & Associates. Their commitment to clients and their in-depth knowledge of DUI law make them the ideal ally when you need it most.
Why Choose Jerald Novak & Associates?
Jerald Novak & Associates is a trusted name in DUI and criminal defense in Lake County. With over three decades of experience, Jerald Novak offers an unmatched depth of knowledge and expertise in DUI defense. His meticulous case approach and profound understanding of local DUI laws have helped numerous clients navigate their charges with more confidence and less stress.
Personalized Case Approach
Every DUI case is unique, with distinct circumstances and variables. Understanding this, Jerald Novak adopts a personalized approach to each case. He meticulously reviews all case details, including arrest reports, sobriety test results, and procedural conduct, identifying any potential weaknesses in the prosecution's case. This thorough and tailored strategy enhances the chances of a favorable outcome.
Expert Negotiator
Plea bargains can often reduce a DUI charge's severity, resulting in lesser penalties. As an experienced DUI attorney, Jerald Novak is a skilled negotiator. He can discuss plea deals with the prosecution, leveraging his legal acumen and relationships to argue for reduced charges or alternative sentencing options.
Protecting Your Rights
Jerald Novak's primary focus is protecting your rights. From ensuring law enforcement's compliance with protocol during your arrest and testing, to defending your rights in court, Jerald Novak stands as a formidable advocate. He is dedicated to making the legal process transparent, keeping you informed at every step, and ensuring you're treated fairly throughout.
Locally Focused Service
Serving Lake County and surrounding areas like Grayslake and Gurnee, Jerald Novak & Associates offers locally focused service. Familiarity with local courts, judges, and prosecutors can provide valuable insights into the local legal landscape. This local focus, combined with their legal expertise, sets Jerald Novak & Associates apart as a top choice for DUI defense in Lake County.
Conclusion
A DUI charge can be a life-altering event, but it doesn't define your future. With the right legal representation, you can face this challenging situation with more confidence. Jerald Novak & Associates, with their impressive track record and deep understanding of DUI laws, stand ready to help.
If you or a loved one is facing a DUI charge in Lake County, reach out to Jerald Novak & Associates. Let their expertise guide you through the complex legal process, protecting your rights, and working tirelessly towards the best possible outcome. Remember, you don't have to face this alone – Jerald Novak & Associates is here to help.